Due to the current situation in the world and locks. The activator may not work for everyone, try running the activator through Vpn. If nothing works out for you, please do not panic and write to technical support, we will do everything manually. Hope for your understanding!
---

---
If your Antivirus recognizes our Denuvo launcher as a virus. Let's just say that our program is completely safe! And will not harm your personal computer:
Then why do I see Antivirus blocking your Denuvo launcher?
Our program does not have the signature of the author. Therefore, your antivirus sees «Virus» in our program.
📌Why don't you use a service that will help you get this signature?
This, as we all understand, costs money. And there are some criteria for passing the approval to receive it.
📌I understand everything, but I can not trust my PC to some incomprehensible program. What to do?
It's not scary in this case, we will resort to the old activation method through Team Viewer.
It is difficult to fit all the nuances into a small text. Therefore, you can use the Internet if you have any doubts to find a more detailed answer.
Follow the link below to get information about the signature of the executable code:
https://ru.wikipedia.org/wiki/Signature_of_executable_code
📌Why can't you just give me the username and password for the account:?
Previously, we worked with the issuance of data from the account and, as a result, the account went hand in hand, both our clients and the accounts themselves suffered (there were cases of theft), based on which we chose the best and safest option — access through our activator!
---
Video instruction they do 90% of it the first time, if you didn't succeed, see the text instruction below:
---
Text Instructions:
BEFORE starting, we recommend that you update the https library: https://dotnet.microsoft.com/download/dotnet-framework/thank-you/net472-web-installer
---
---
1. Run the Activator (as administrator)  and enter the ID you received after the purchase. Microsoft Store will start.

---
IF there is such an error, you need to disable the antivirus or firewall. Also, if VPN is enabled, you need to disable it at the time of activation!
---
2. In Microsoft Store, click «Sign In» (if your account is active, then log out first) and select «Use another account» in the list. Click on the empty login field, the program will automatically enter the data from the account. Do not touch the mouse and keyboard during operation. Otherwise, the program will not log in.

For many, this window may not appear (this is normal)
---
-VERY IMPORTANT! After authentication, the window shown below may open. Сlick on the link «Microsoft apps only»
IF you still clicked on, don't worry, do not restart the PC, go to the accounts section and make your account there the main one everywhere. If you restart the PC and ask for a password, then write to us. EXAMPLE:
---
-VERY IMPORTANT!Also, Microsoft Store may request a PIN from your computer's account. It must be entered. ENTER YOUR OWN PERSONAL PIN
"Settings" -> "Accounts" -> "Login Settings"
---
Sometimes after ACTIVATION, the game will be asked to buy
(from 1 time did not get into our account)!
. Do not worry, just restart your PC and repeat activation
---
After switching to the Xbox app, if you are in your account, click Sign Out: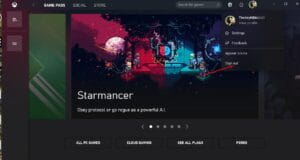 Click to enter, select our account Example: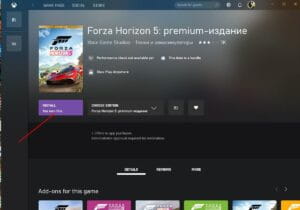 From there we download the game and after downloading we go to our Xbox account for further play.
---
INSTRUCTIONS after activation:
If you have any difficulties:
Telegram group — https://t.me/dnoff
VK- https://vk.com/im?media=&sel=-151167981
We are in touch from 8:00 to 23:00 Moscow time. If we haven't answered you immediately, please do not panic. We will answer as soon as possible.