---
IMPORTANT POINT №1

After purchase, you must activate your game in 24 hours!
«This doesn't mean that you can only play for 24 hours, this is period of time when ID works, you need to download the game, run it and play offline according to the instructions»
---
IMPORTANT POINT №2

IF YOU SEE A MESSAGE DURING ACTIVATION (Like on screen), Or press play, but nothing happens at all — PLEASE Don't panic.
This is only possible on first launch. After successful activation, you will be able to launch the game in the future at any time without delay!
Solution: There is 2 activations on 1 account for a day (Denuvo protection feature) All people activate the game at random times (different internet speeds and other reasons).
You just need to wait — the activation will appear by itself and the error will disappear.
You definitely won't have to wait 24 hours, for example, if yesterday the buyer activated (entered the game) at 19:47 — today the activation will appear at 19:48. You can not log out of your account until you activate the game. Try starting the game at intervals of 50 minutes to 1 hour. If within 6 hours you haven't started the game, let us know and we will try to activate your game remotely via Any Desk/Supremo ( At your choice ) from another account. (Please don't write everywhere at once, write where it is more comfortable for you and wait for an answer)
Telegram – https://t.me/dnoff
VK — https://vk.com/im?media=&sel=-151167981
We are in touch from 8:00 to 23:00 Moscow time.
---
Instruction:
1.

Before activation: The FIRST and the most important THING TO DO is make sure that the system updates are OFF.


Follow the link and see how to do it, everything shown in detail
https://denuvo.net/turn-off-windows-updates/
---
Next step — choose the path to the FOLDER with the game (Game Folder)
7) Wait for the verification of the game files, also it can download game updates. Start game and after entering the main menu of the game, we need to immediately exit it. You can change game settings later, after the instructions will be fully followed. Further in the left top of EA App we need to click on three lines (like on our screenshot) press EXIT.
Activation completed, you can play, the account is offline! BUT you should turn off ethernet on your pc and start game from from the label on your desktop (Don't launch EA App) ( Like on screenshot )
---
After you have played enough, open tray and close EA app ( Like on screen ). After this steps you can turn on ethernet on your pc.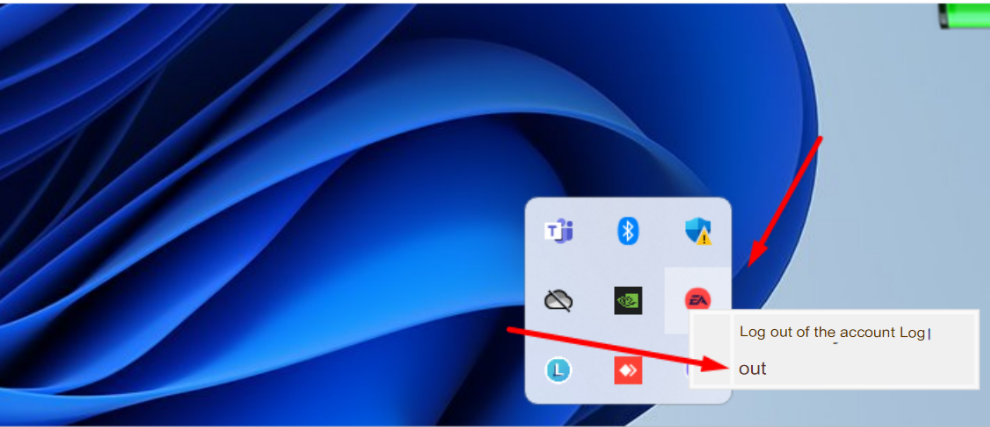 ---
Activation can break down if:
1) You Reinstall windows! And also when switching to online mode, even by accident.
2) If you update your windows! WE TURN OFF THIS FIRST (if you have already done it, skip it)
3) If you change your PC config! Even if you just take out and stick in the RAM, so don't risk it.
4) Critical shutdown of the PC, such as a power outage, etc. the probability is not great but there is.
---
When the game is updated (the release of Patches, new DLCs), the .exe file is updated, so the game needs to be re-activated, otherwise the game will not work.
Also Patches/DLC require downloading, this takes time and sometimes you have to leave the Steam / Origin / Uplay client running on your PC, and update your game or download DLC. This procedure is not free. With self-updating without our participation, you will LOSE ACTIVATION 100%. THIS is not our «system» to make money on you after buying a regular game activation, THIS is such a feature of offline activations. You always have the choice to play the old version of the game, or get the latest game version + new DLC. I would like this point to be understood and in the future there would be no claims against us for deceit, etc. The reactivation price is half the amount of the activation itself at the time of broke down, and not the price that you payed at the first activation. Usually we have it from 75 rubles ($ 1) to 100 rubles ($ 2) — no more. Do not delete the folder with the activated game.
---
Have a good game. We are waiting you for new activations! You can leave a review on the payment page HERE. We are always happy to read your feedback!
---
IF YOU NEED ANY HELP, WRITE US HERE:
Telegram – https://t.me/dnoff
VK — https://vk.com/im?media=&sel=-151167981
We are in touch from 8:00 to 23:00 Moscow time.
---
Subscribe to our VK group https://vk.com/denuvonett
Follow the news https://www.www.denuvo.net
We are in telegram: https://t.me/denuvonet